Welcome to the Kernersville Cycling Club!
We are a well-rounded cycling club for riders of all levels on both the road and trails. Check out the Kernersville Mountain Bike Trail or join us for scenic rides around Kernersville as well as the surrounding counties.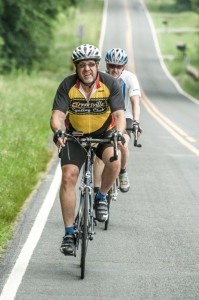 Click on the calendar to see what group rides we have coming up.  Please consider joining the Kernersville Cycling Club Facebook page to stay the most connected with what the club is doing and meet other members.
Working with the town of Kernersville and local businesses, we strive to:
Promote a healthy and active lifestyle through cycling.
– Create awareness and educate the community about the benefits of cycling.
– Provide a safe and friendly environment for cycling outings, events, and service projects.
Membership is affordable and you can join a group of people who love to ride at varying levels at different distances, all while being part of an amazing group making a difference in our community!
See you on the saddle!
Mountain Bike Park—  Check the right side of this page for trail open/closed status.
Tuesday Road Rides – Check the KCC Facebook page for updates about group road rides that occur on many Tuesdays.
Contact us at: Kernersvillecyclingclub@hotmail.com
Contact the Mountain bike build team at: kvillemtbpark@gmail.com
Current KCC Officers: Terry Grace – President, John Paul Izurieta –  Vice President, Doug Cox – Treasurer, Steve Wright – Secretary
Please Support these financial sponsors of the KCC!